Seriously, these pictures are so out of place on this page! My best intentions to bring on Spring have clearly failed! 🙁
Nevertheless….. Here is our blizzard. (Blech).
Some pictures from my parents neighborhood, some taken during moderate snow fall (not the heaviest we saw in the last 36 hours).
Cassi out in the snow: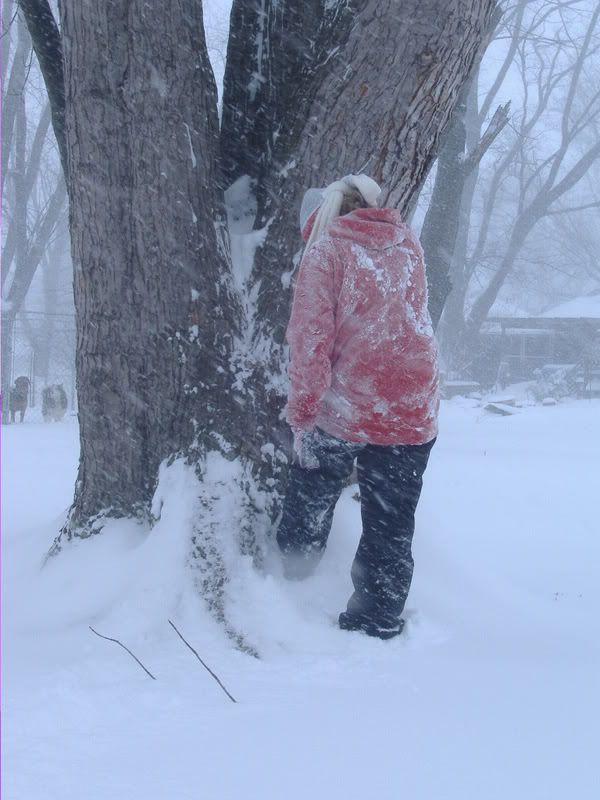 Mrs. Hutch's Roof!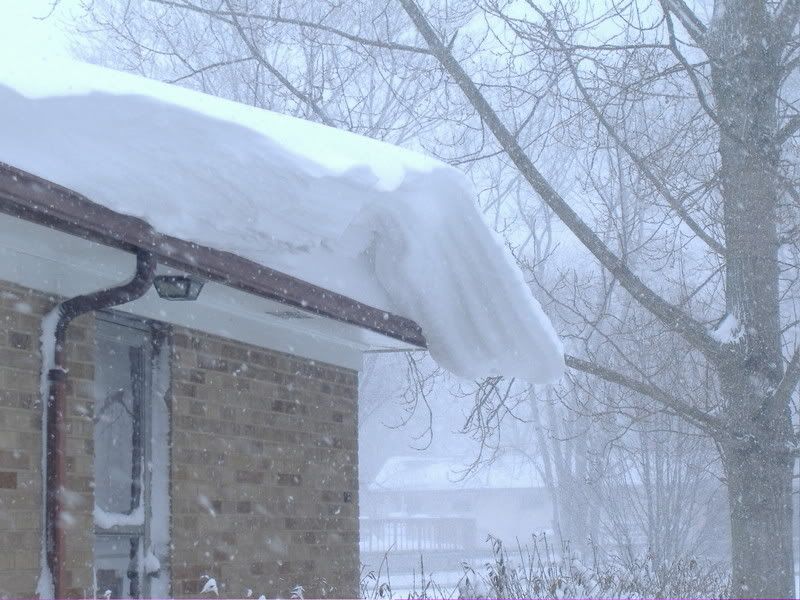 Backyard and Mailbox at the Lawless'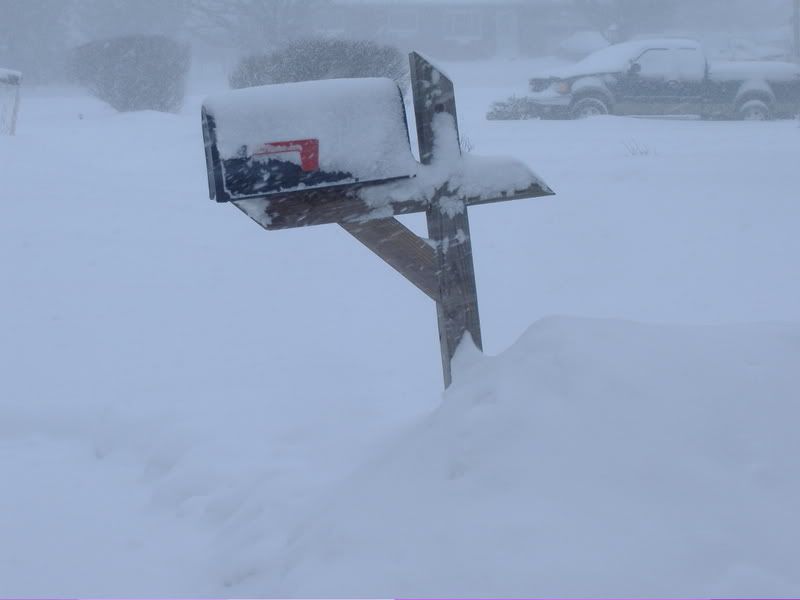 And about 13 miles west….
Out our front door last night:
Strange effect with the house blocking the blowing snow…. about 10 feet out, we had virtually nothing! The rest of the backyard measured in with about 17-18 inches
The lot next door is a full-size basement. I'm thinking they won't be working there much this week, since it appears to be almost half-full of snow!
The last few pictures are of the front yard. These measurements are much more accurate, because there is less of the strange wind effects…. our neighborhood is extremely flat, and mostly unobstructed! Our front porch, for a reference, is about 3 feet high. The snow totals in the front yard (and therefore probably most of the area, legitimately) were between 18 and 22 inches! Gotta love being up north! 😉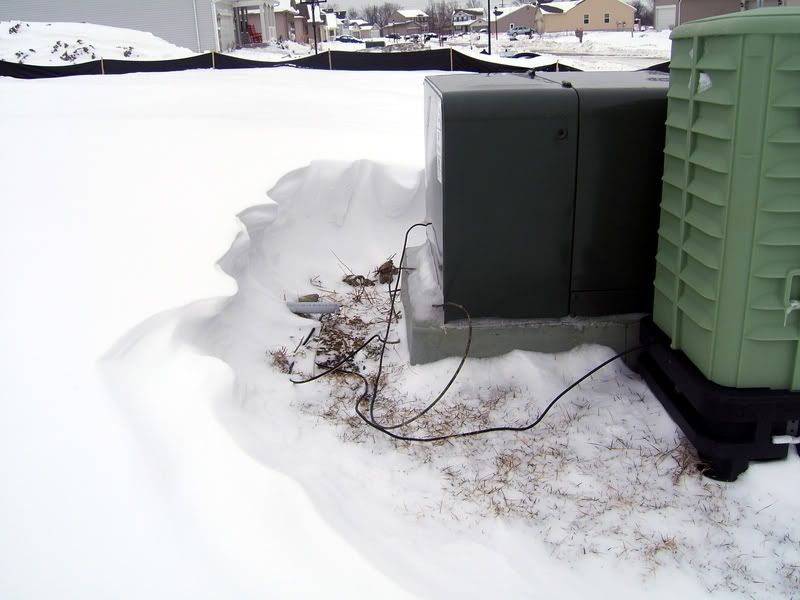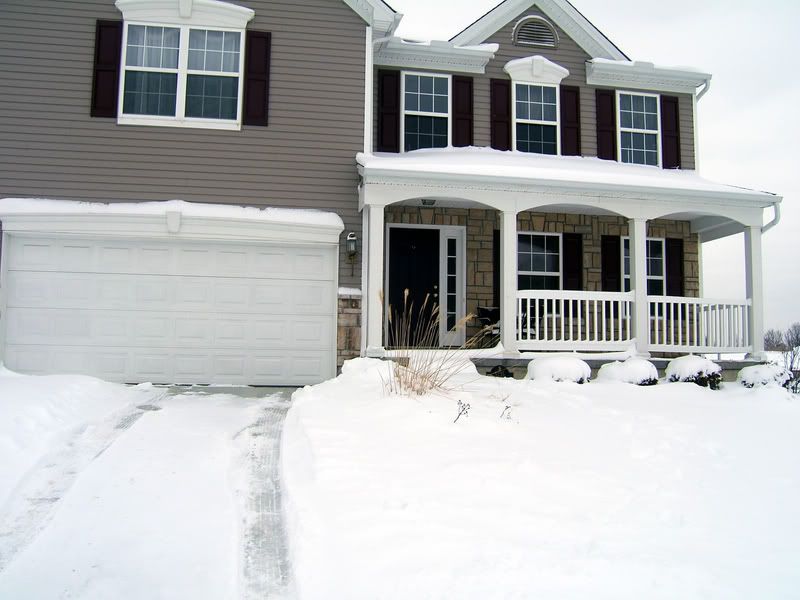 Actually, sarcasm aside, I'm thrilled we're farther north. The Ohio River is being reported at about 50 feet currently (just at flood stage). The temperatures are (thankfully?) going to rise slower than they thought this week. Originally, we were supposed to be near 60 in 48 hours. Now, we are expecting a bit more snow tomorrow (hooray) and temperatures climbing steadily into the 50's by Friday. Still, there is much anticipation about where the water could possibly go. Governor Strickland even has the National Guard on call, in case "conditions deteriorate rapidly".
Our snow will melt, and leave us a nice little pond in the backyard for a few days, but hopefully we will otherwise fare ok!
Now, if only my ski clothes fit around my big belly…. I'd so be out playing! 🙂
I'm off to enjoy being snowed in. We've had obligations that have taken us out of the house and into this mess (including through Levels 2 and 3 emergencies) all weekend…. we have junk food and movies, a bit of laundry to do, and are both off work — I can't think of a better Sunday! (And I seriously can't wait until vacation!)